DJI Mavic 2 Zoom 2x Optical,4x Lossless FHD Zoom MAVIC2-ZOOM
Click here to add the DJI Mavic 2 Fly More Kit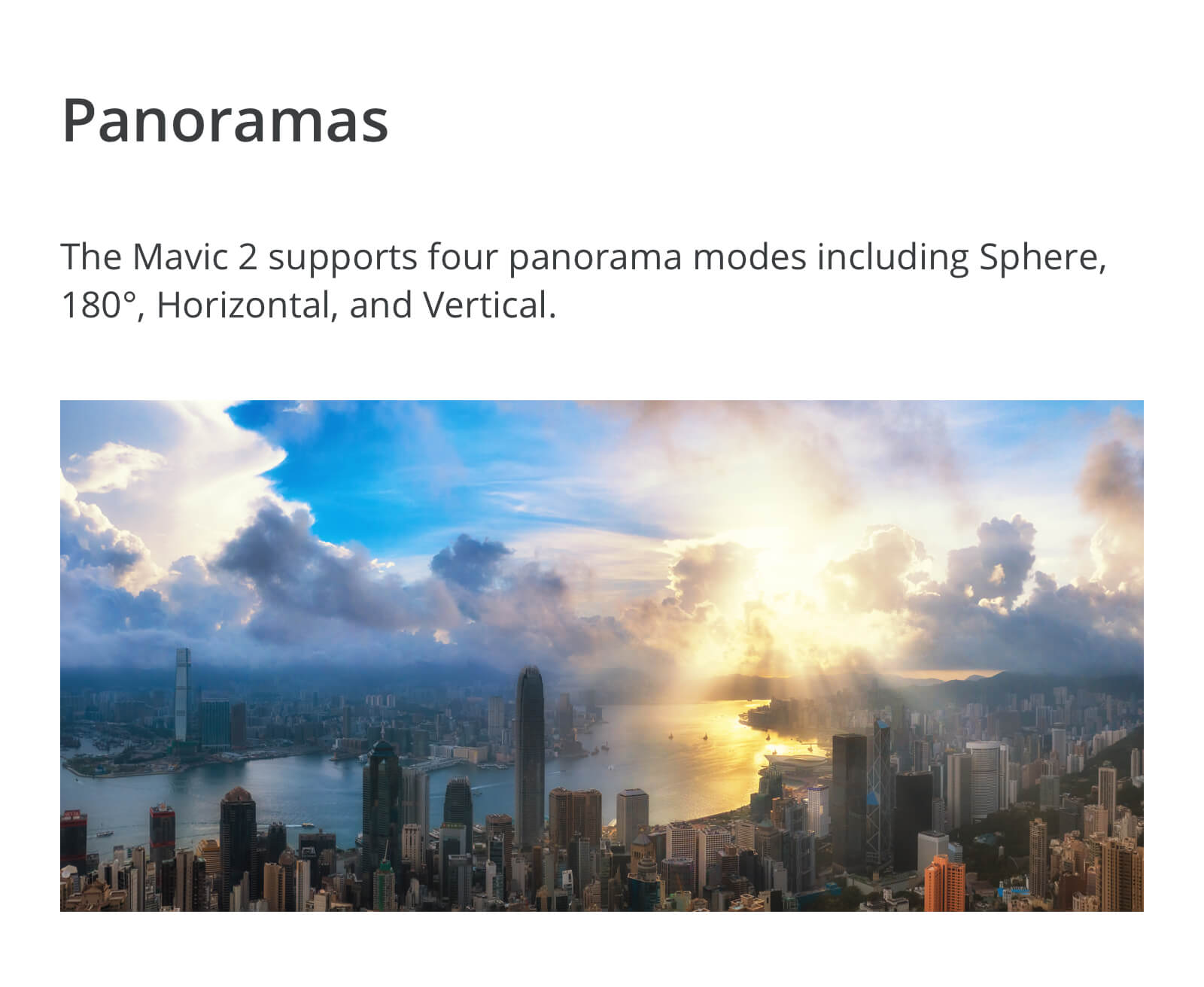 In the Box:
Aircraft
Remote Controller
Intelligent Flight Battery
Charger
Power Cable
Propellers (pair) x 3
RC Cable (Lightning connector)
RC Cable (Standard Micro USB connector)
RC Cable (USB Type-C connector)
Gimbal Protector
Communication Cable (USB 3.0 Type-C)*
USB Adapter*
RC Cable Slider (Large)*
RC Cable Slider (Small)* x 2
Spare Control Sticks (pair)*
*Accessories are not covered by warranty
App / Live View Compatibility:

iOS V4.3.0
Requires iOS 9.0 or above.
Compatible with iPhone X, iPhone 8 Plus, iPhone 8, iPhone 7 Plus, iPhone 7, iPhone 6s Plus, iPhone 6s, iPhone 6 Plus, iPhone 6, iPhone SE, iPad Pro, iPad, iPad Air 2, iPad mini 4.
Optimized for iPhone X.

Android V4.3.0
Requires Android 5.0 or above.
Compatible with Samsung S9+, Samsung S9, Samsung S8+, Samsung S7, Samsung S7 Edge, Samsung S6, Samsung S6 Edge, Samsung Note 8 , Samsung Note 6, Huawei P20 Pro, Huawei P20, Huawei P10 Plus, Huawei P10, Huawei Mate 10 Pro, Huawei Mate 10, Huawei Mate 9 Pro, Huawei Mate 9, Huawei Mate 8, Honor 10, Honor 9, Vivo X20, Vivo X9, OPPO Find X, OPPO R15, OPPO R11, Mi Mix 2S, Mi Mix 2, Mi 8, Mi 6, Redmi Note 5, Google Pixel 2XL, OnePlus 6, OnePlus 5T.

*Support for additional devices available as testing and development continues.
1. 35 mm equivalent focal length.
2. Unobstructed, free of interference, when FCC compliant.
3. Acquired at a constant speed of 25 kph, free of wind. Actual flight time may vary because of the environment and use of flight modes.
4. The DJI Goggles support a 2.4 GHz frequency band only, while the DJI Goggles RE support both 2.4/5.8 GHz frequency bands and real-time auto-switching for better performance.
5. Due to local policies, some countries do not support 5.8 GHz transmission.
6. HNCS was developed to offer a single color profile that optimized an image to bring out a wider array of colors and improved contrast, to a multitude of subjects. Standard color profiles often fall short when working with the subtle aspects of natural colors of varying subjects, applying too much or too little of an effect on tones.
7. Available on the Mavic 2 Zoom only.
8. Available soon.