More info
FTX Vortex High Speed R/C Race Boat 44CM Black FTX0701
click here for a spare battery
click here for a spare charger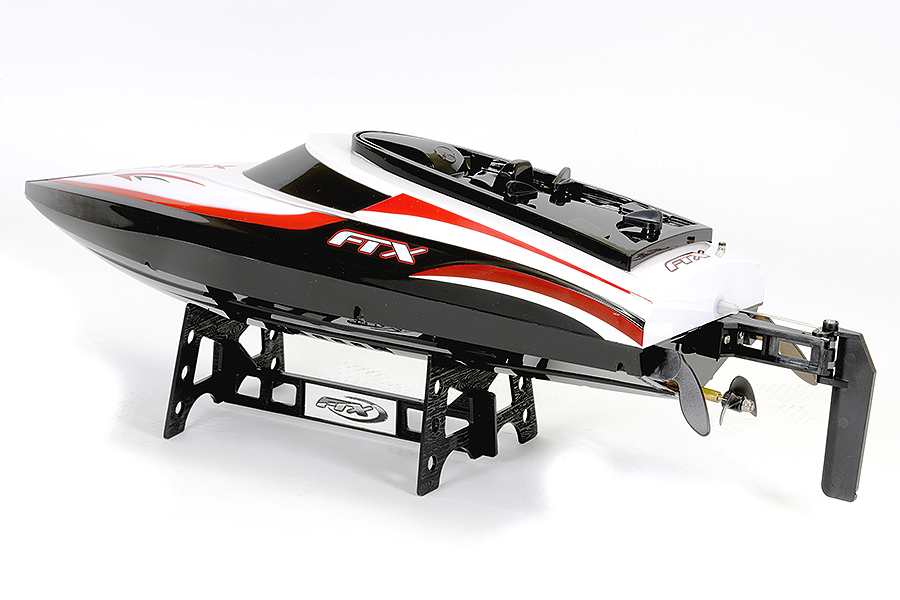 This summer get ready to hit the water with the new Vortex fast electric r/c boat from FTX. With a range of up to 100m the Vortex is perfect for pools, ponds and even lakes. Featuring an attractive moulded hull with printed graphics, at 44cm long the Vortex is the ideal size for first time r/c boat enthusiasts.
A specially designed lower hull provides all important water cool-ing for the 380-sized motor, whilst should you capsize your boat a one-key roll function gets you back upright in seconds. Rear twin tabs help aide stability resulting in smooth turns as you drive back through your wake.
With an alarm sounding when the boats or transmitter batteries run low you should also avert being caught without power away from the shore-line!
A great all round package if every there was one for any power boat fan!
FEATURES
2.4ghz Radio
Proportional control
Watercooled motor design
Self righting function enables boat to flip 180° when capsized
Range warning
Low power warning for radio & boat batteries
Protective rubber nose cover
Rear twin tabs
Speed up to 25kph
High and low speed option
USB Charger
1500mAh 7.4V LiPo Battery
Includes spare prop & stand
Approx 10 minutes run time
44cm Length
Requires 4 X AA to complete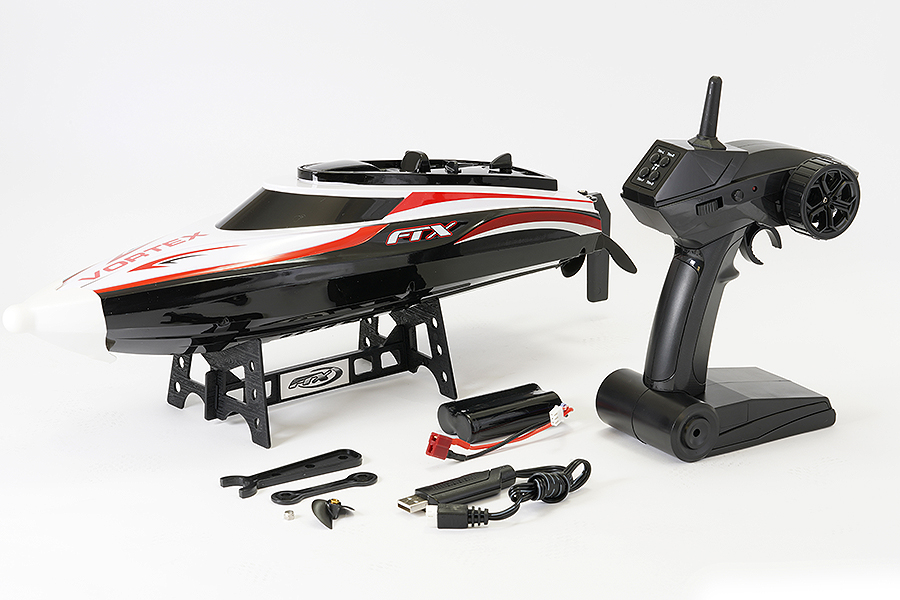 This boat is designed for use in fresh water only. They are not designed for use in salt water!
It is not intended for persons under 14 years of age, unless closely supervised by an adult.